Assessing Defense Challenges & Strengths in the Pacific
Congresswoman Vicky Hartzler Participates in Congressional Delegation Trip to America's Pacific Military Bases
I just returned to the United States from an overseas congressional trip to assess our nation's military operations in the Pacific.
I visited U.S. military bases and strategic command centers throughout the Pacific, assessing our nation's defense capabilities with military and congressional leaders. From Guam to Pearl Harbor, from Okinawa to the Korean Peninsula's DMZ, I felt the footprints of history. I walked alongside our current service members in places where America's Soldiers, Airmen, Sailors and Marines fought and served during WWII and the Korean War. Now, America stands ready to defend  democracy once more, as an unstable and despotic North Korea threatens peace in the region. During the trip, we assessed defense priorities in this pivotal part of the world, witnessed what we are doing to deescalate tensions, and learned how we would meet the threat and defeat the enemy, if needed.
The trip included a tour of the USS Fitzgerald, the Navy destroyer in a June collision where seven Sailors lost their lives. In order to mobilize our defenses in the Pacific, we must focus on ensuring naval readiness and preventing accidents like the USS Fitzgerald or the USS John S. McCain. The House Armed Services Committee has conducted hearings regarding these accidents and continues to assess ways to strengthen our military readiness by sea, land, air and space.
We also visited the shores of Okinawa, where more than 12,000 U.S. service members died during WWII. Today, that site is the location of Japan's Kadena Air Force Base, a strategic air base that houses U.S. planes. In State Department briefings, officials informed us that the American-Japanese relationship, vital to the stability of the Pacific region and the world, is strong. Because of the sacrifices made by previous generations, Japan has moved from an enemy to an invaluable economic, diplomatic and military ally.
Later, we toured U.S. military installations at Guam and Pearl Harbor. Sites of utter devastation and loss during WWII, these bases are now strategic centers where U.S. servicemen and women stand ready to do their part to defend freedom in the world.
As tensions build with an unpredictable, authoritarian North Korea, the U.S. is strengthening its military relationship with South Korea. The South's military capabilities are advanced and integrated with U.S. efforts in the region. South Korean units serve alongside our forces throughout the country. The nation is a flourishing example of what democracy, freedom and capitalism can do to bolster human welfare. A nation once ravaged by war now thrives and prospers, with gleaming cities, booming construction and expanding economic opportunities for all.
At bases in Japan, South Korea, Guam and Hawaii, I met with commanders, Soldiers, Sailors, Airmen and Marines who stand ready to defend democracy in an uncertain world. Our capabilities in this critical region are advanced, our alliances are strong, and our military personnel are committed to the mission of preserving peace.
Enjoy these photos from the delegation's visits to bases and military command centers in Japan, Guam, Hawaii and South Korea:
Here, the delegation is pictured at the table at the center line of the DMZ, where diplomatic talks could happen if Kim Jong-Un is willing to give up his nuclear ambitions.
The most poignant moment of my trip came when we paused at the bridge just beyond this checkpoint at the DMZ, where thousands of US POWs crossed from captivity to freedom after the signing of the armistice. I remembered my friend, the late Bob Watson (former mayor of Peculiar, MO) who shared his story with me years ago how he was a POW for 5 years and his wife didn't know if he was living or dead. She watched intently as they broadcast the release of our POWs on TV, and she saw Bob coming across the bridge. Although he was barely recognizable due to the suffering he had endured, she knew it was him and rejoiced. I'm so thankful for all veterans who served in Korea and the sacrifices they made. Because of them, millions live free, and history has been changed forever. 
Just beyond this point, the Korean War armistice was signed, ending hostilities for over 60 years, but never officially ending the war. Due to the sacrifices of so many and vigilance by the U.S. and its allies, South Korea has enjoyed peace, freedom and prosperity for over 60 years.
North Korean soldiers recorded everything we did when we visited the building on the DMZ. It is intended to be a place of dialogue, but sadly, North Korea refuses to talk.
I enjoyed meeting these dedicated soldiers at Camp Bonifas near the DMZ. They ensure hostilities don't erupt in this eerie zone.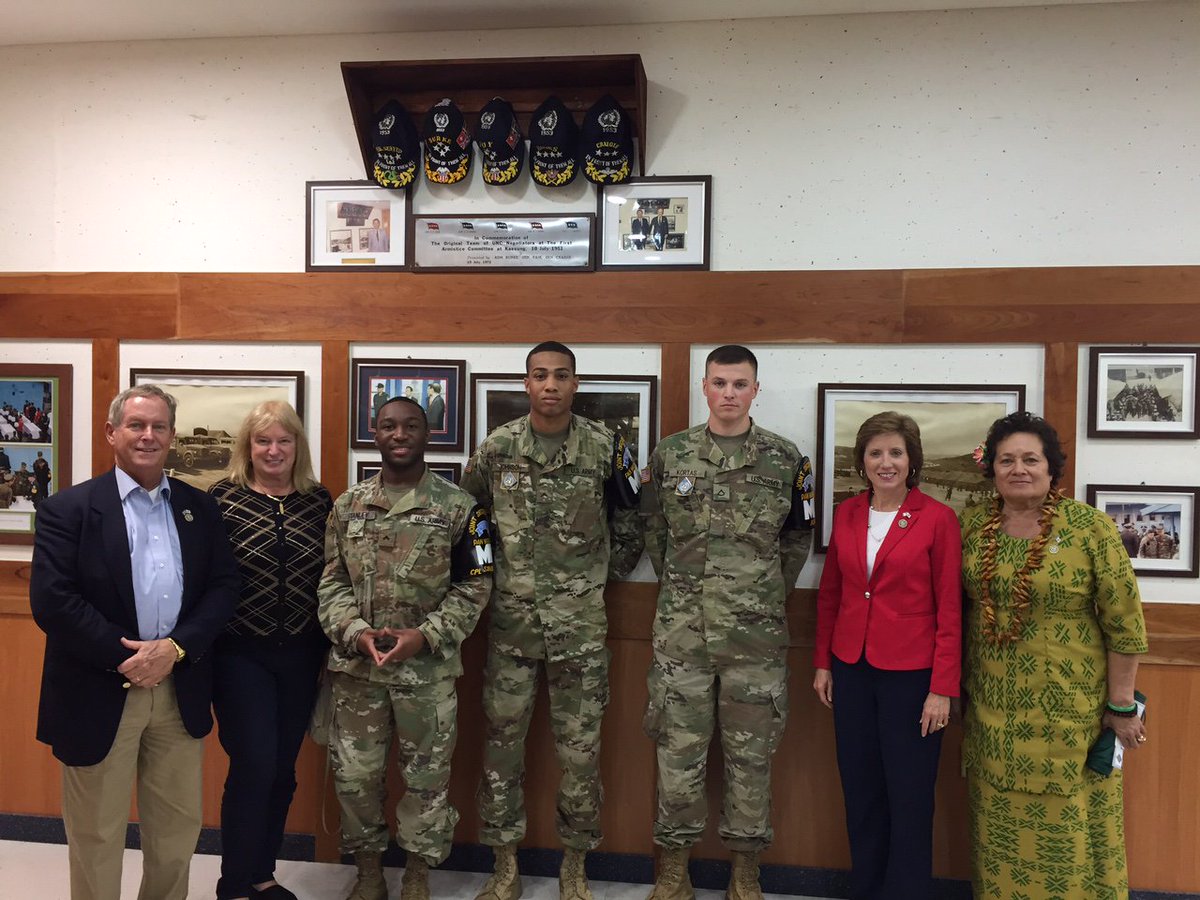 It was an honor to meet General Thomas Vandal, Commander of the Eighth Army Korea, with my colleagues and Readiness Subcommittee Chairman, Rep. Joe Wilson.
I traveled by Blackhawk helicopter to Camp Humphreys. From the air, you can see the growth of South Korea's  economy and population.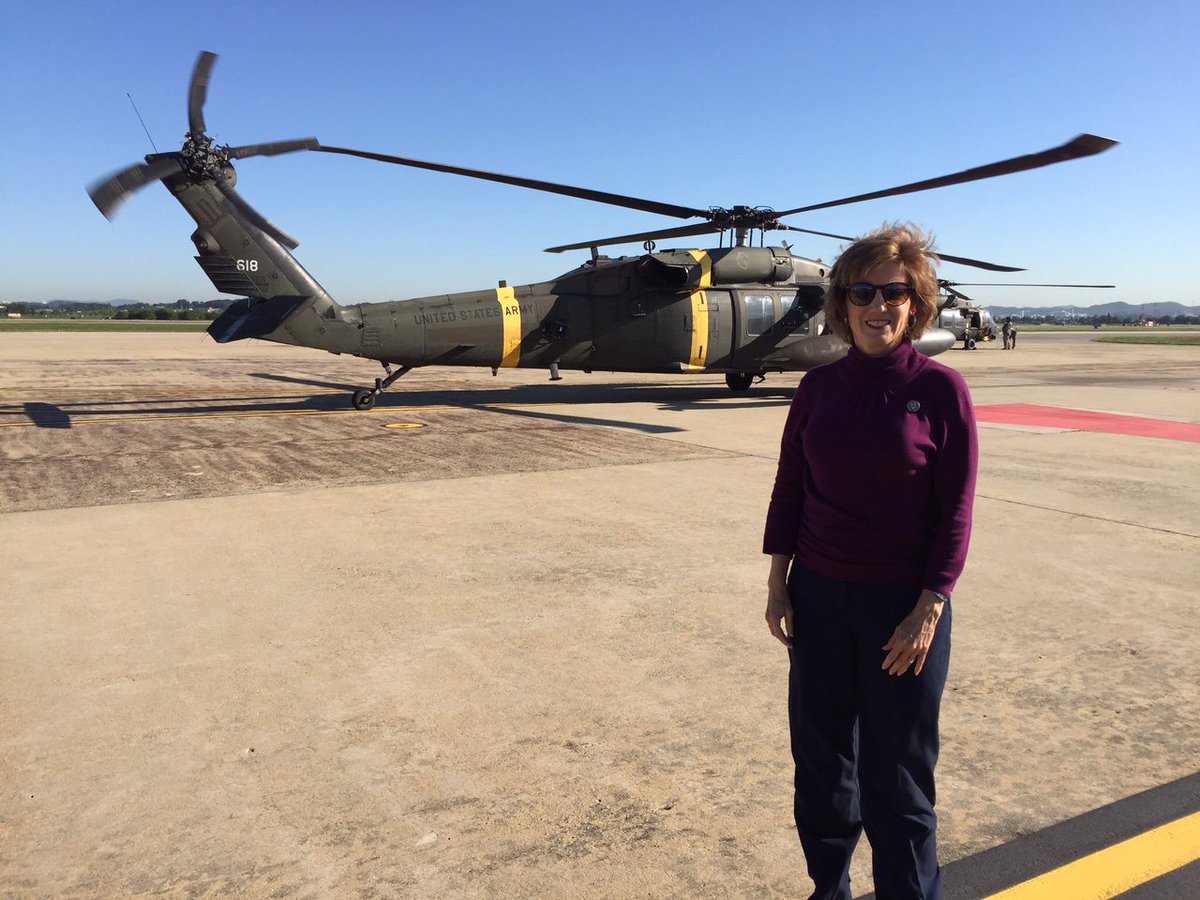 Our delegation had a good meeting with the governor of Guam, Eddie Calvo. We assured him of America's full support during these uncertain times.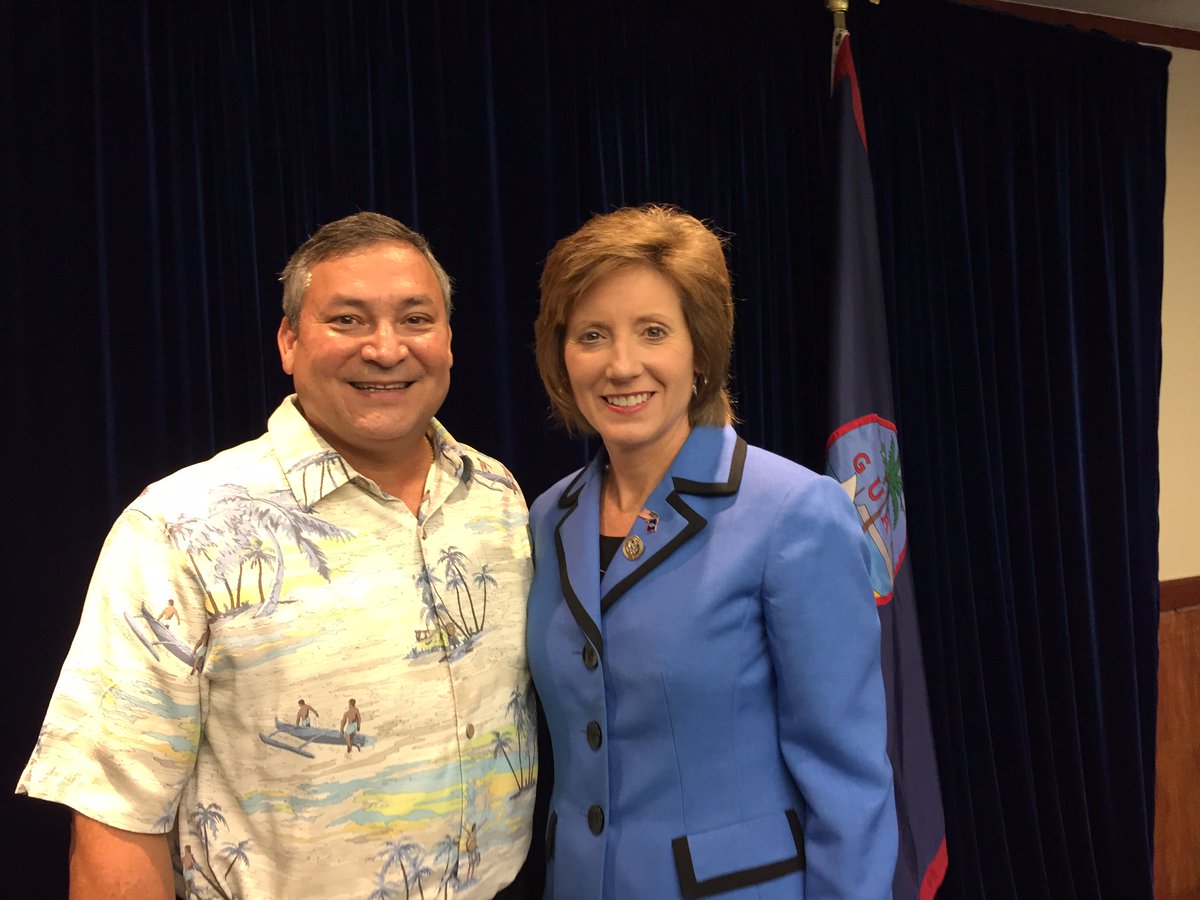 I was honored to meet with the Chairman of the South Korean National Assembly's Defense Committee while in Seoul. We share mutual goals for peace.
We visited the USS Arizona Memorial at Pearl Harbor, where 1,177 sailors and Marines perished on Dec. 7, 1941.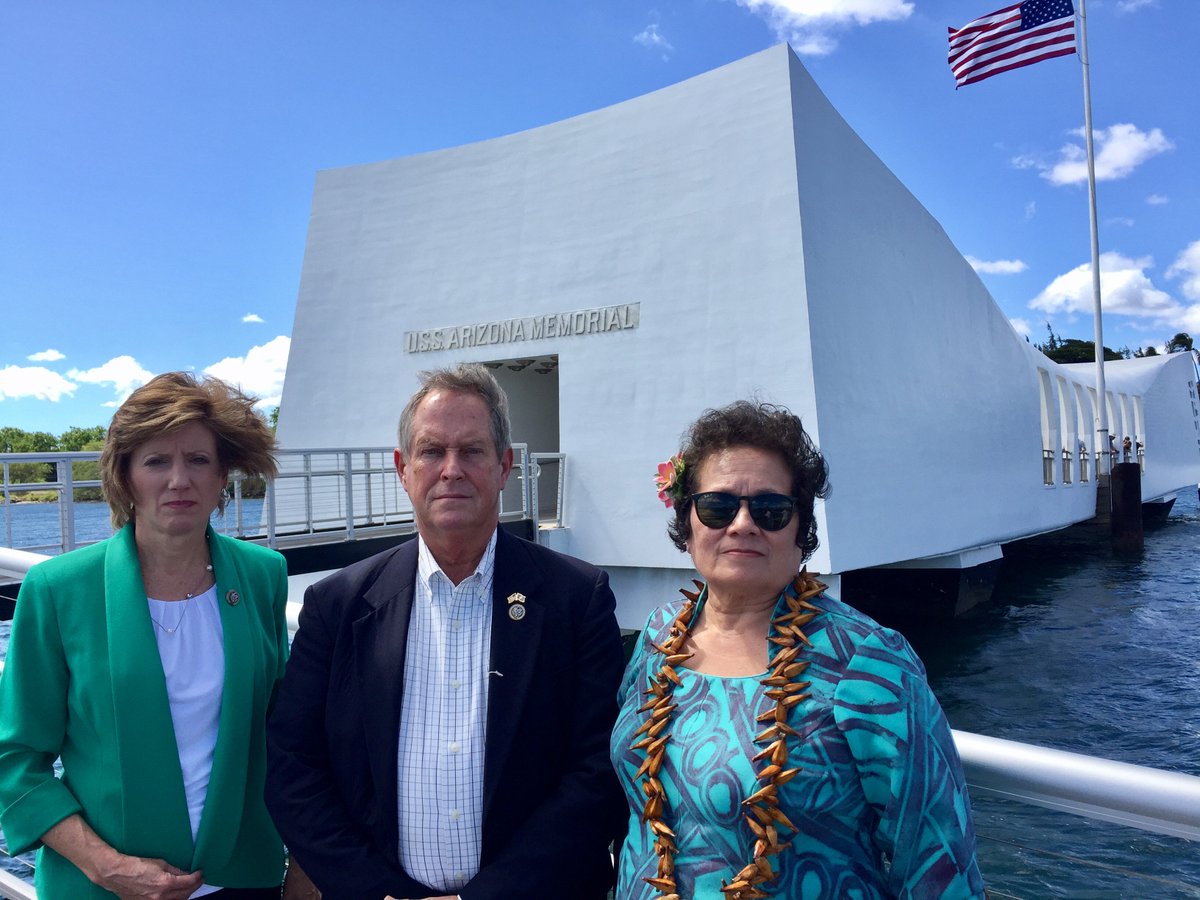 We toured Andersen Air Force Base, one of the U.S. Air Force's most strategic bases, where B-1s, KC-125s, and B-52 bombers are deployed. 
We stopped at the Guam National Guard headquarters to pay our respects to their service members who died defending freedom.
I met with Army General Vincent K. Brooks. Together, we viewed a book that included the names of every service member who died in WWII. It served as a sober reminder of the sacrifices made for our nation.